PIPER MAKE EDUCATOR GUIDE
You will need a PIPER MAKE STARTER KIT AND ROBOTIC WALKER to do this mission.
In this mission, code a recurring loop to make Walker dance back and forth to the beat of your favorite song.
Essential Skill: Wait Times in Code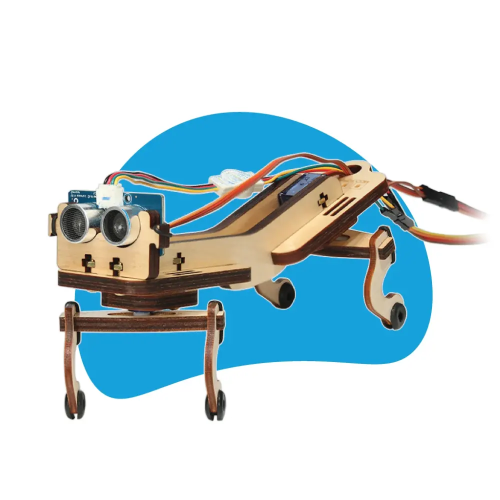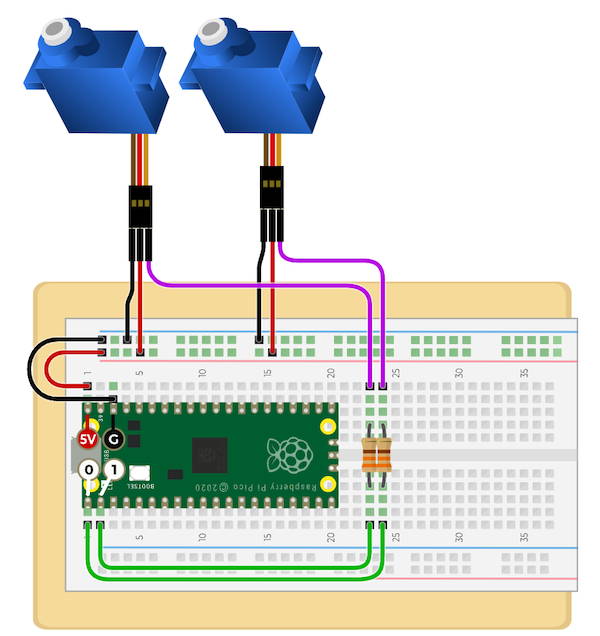 In this lesson, students will set up a panel of resistors and use a jumper wire to complete circuits with different voltages to play the piano.
Create a panel of resistors and use a jumper wire to "play notes" and create their own musical creations.
Understand how to use lists and mapping in code to map a voltage to a sound
Understand how voltage drops are associated wtih the number of resistors set up in series as shown in the circuitry.
You can share the mission directly to your Google Classroom after logging into your Google educator account in the top right corner of Piper Make.
Check out our easy assignment template that you can use to ask students to share their work by including pictures of their final circuits and code.
Check out our Python-focused assessment that you can copy and share directly to your Google Classroom.
Useful vocabulary terms to use in classroom: voltage, resistor, current, loops, mapping
Click each of the careers to learn more about how the skills you will learn can be used.
Different notes not playing when you touch the jumper wire to the resistors?
Make sure you are touching the jumper wire to the metal part of the resistor instead of the plastic.
Ensure that you have set up the resistors correctly with the metal leads lined up along the rails so they complete the circuit. Check the wiring diagram if you're not sure!
Why do you have to be careful with the top portion of the Pico?
Touching the green wire to the areas marked with the yellow triangles ⚠️ will cause a short circuit and could damage your Pico module. Be careful!
CA 3-5.AP.17 Test and debug a program to ensure it accomplishes the intended task.
CA 3-5.CS.2 Demonstrate how computer hardware and software work together as a system to accomplish tasks.
CA 3-5.CS.3 Determine potential solutions to solve simple hardware and software problems using common troubleshooting strategies.
Robot: A device that can execute a task independent of direct human control or activity.
Feedback Sensors: Instruments that robots can use to adjust based on the environment.
Servo Motor: Self-contained electric devices that precisely rotate or push parts of a machine.
Autonomous Vehicle:  Vehicle that can operate without direct human control, usually through a built-in autopilit system.
Bionics: Using biological systems (e.g., dogs, humans) for the development and design of new robots.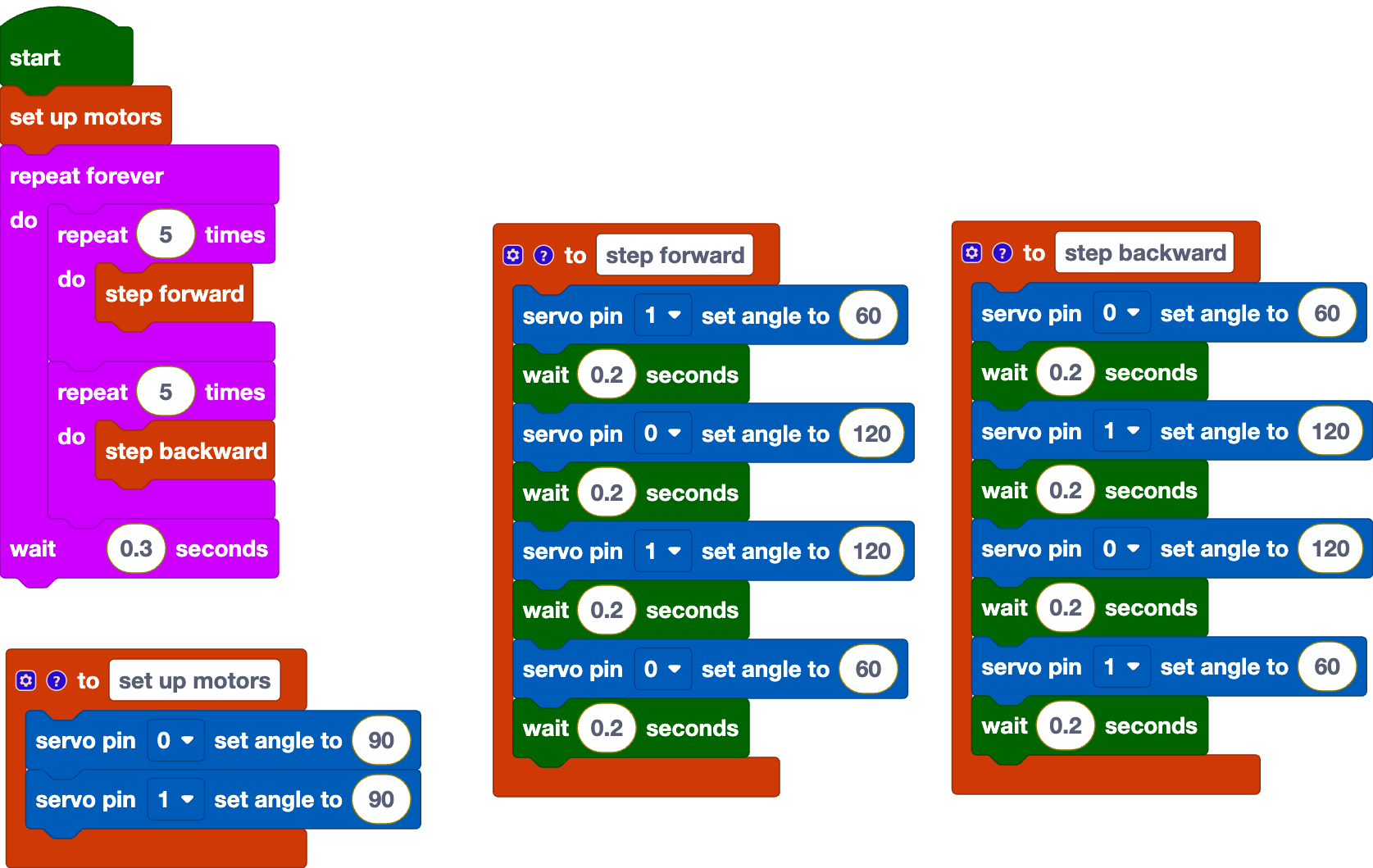 This is the final code that is created. Download the embedded PNG and use the CREATIVE mode to import it to a new workspace: