Piper Make is our integrated hardware and software solution that is an easy introduction to physical computing. Use our free, drag-and-drop coding platform, make.playpiper.com, to guide building physical circuits with our Raspberry Pi Pico-based Starter Kit, and then extend the experience with career-connected widgets. With 10 career-connected guides and 35+ STEAM missions, assessments, student hand-outs, vocabulary, and instructional resources, Piper Make Playbooks are available for FREE to facilitate learning.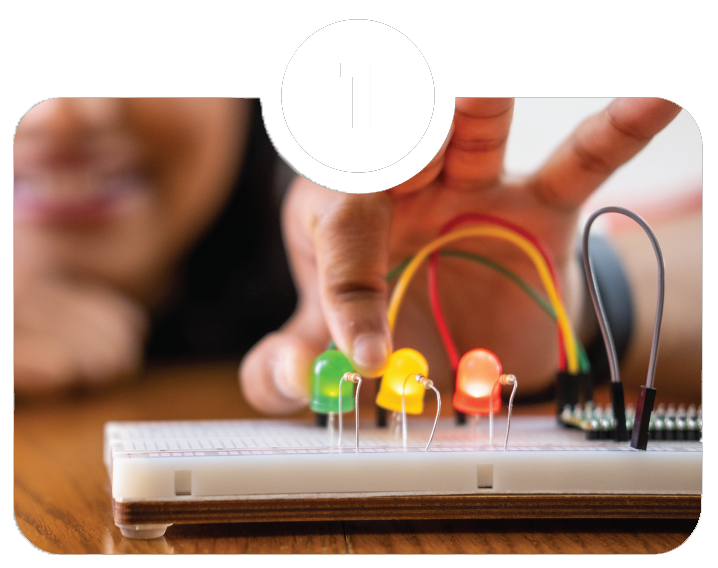 Everything you need to explore 10 self-guided Missions with characters and storylines to keep students engaged. The Starter Kit connects to any computer using a Chrome or Edge browser and even works with Chromebooks!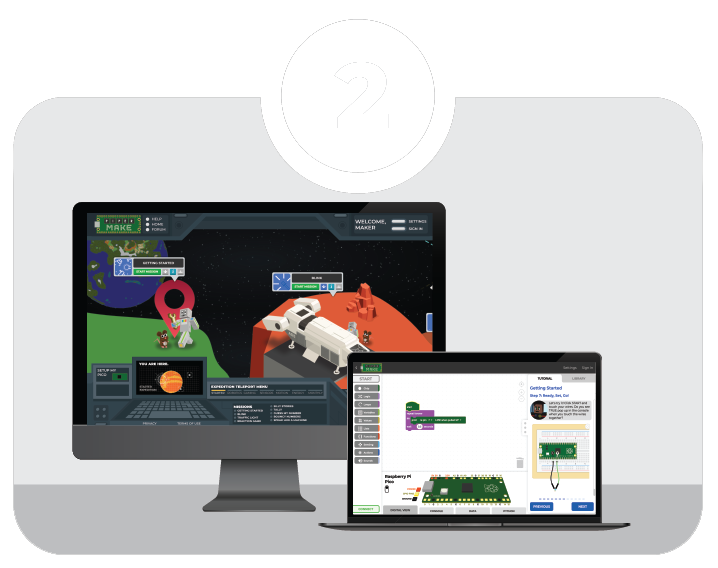 Instructions are part of the experience! Self guided Mission tutorials with award winning Blockly drag-and-drop coding are available on make.playpiper.com. Piper characters and storylines engage students to create technology.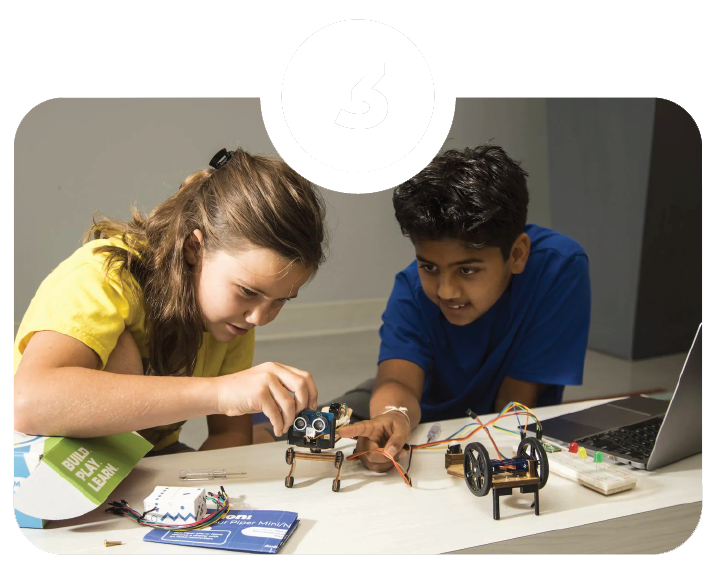 Widgets connect to the Piper Make Starter Kit and extend the program experience to career connected learning. Playbooks guide educators through the curated content around clean energy, bio-med, game design and more!
EXPLORE THE BUILDING BLOCKS OF TECHNOLOGY
Career connected learning starts with Piper Make. Designed to be modular, we have kits that are tailored to whatever your learner or program is most interested in.  Whether building and coding your robot to walk, learning the basics of solar energy powering a house, or exploring how wearables measure your heart rate, the Piper Make product line is the first step to exploring how technology is used in different careers -- and how your makers can create the next big thing.
Build your own rover and code Piperbot and Pip's escape from the angry Zomars! With two missions on the Robotics Expedition.
Build your own robotic walker and code it to walk, dance, and detect walls to compete in the Mars Creature Competition! With three missions on the Robotics Expedition.
Build and code your own gyroscopic ball and toss it around to play Marsball with Piperbot and Pip! With one mission in the Motion Expedition.
Build and code your own D.I.Y. Game Controller and then use it to play classic arcade games! With three missions on the Gaming Expedition and eight mini-games.
Use the adjustable ramp with the included Hot Wheels car to learn the basics of physics and velocity! It's a race between Piperbot and Pip: will you win? With one mission on the Motion Expedition.
We are proud to be an official Google for Education Partner. Piper Make works seamlessly with Chromebooks or any computer using a Chrome or Edge browser. Piper Make also integrates with Google Classroom so class assignments are easy to assign.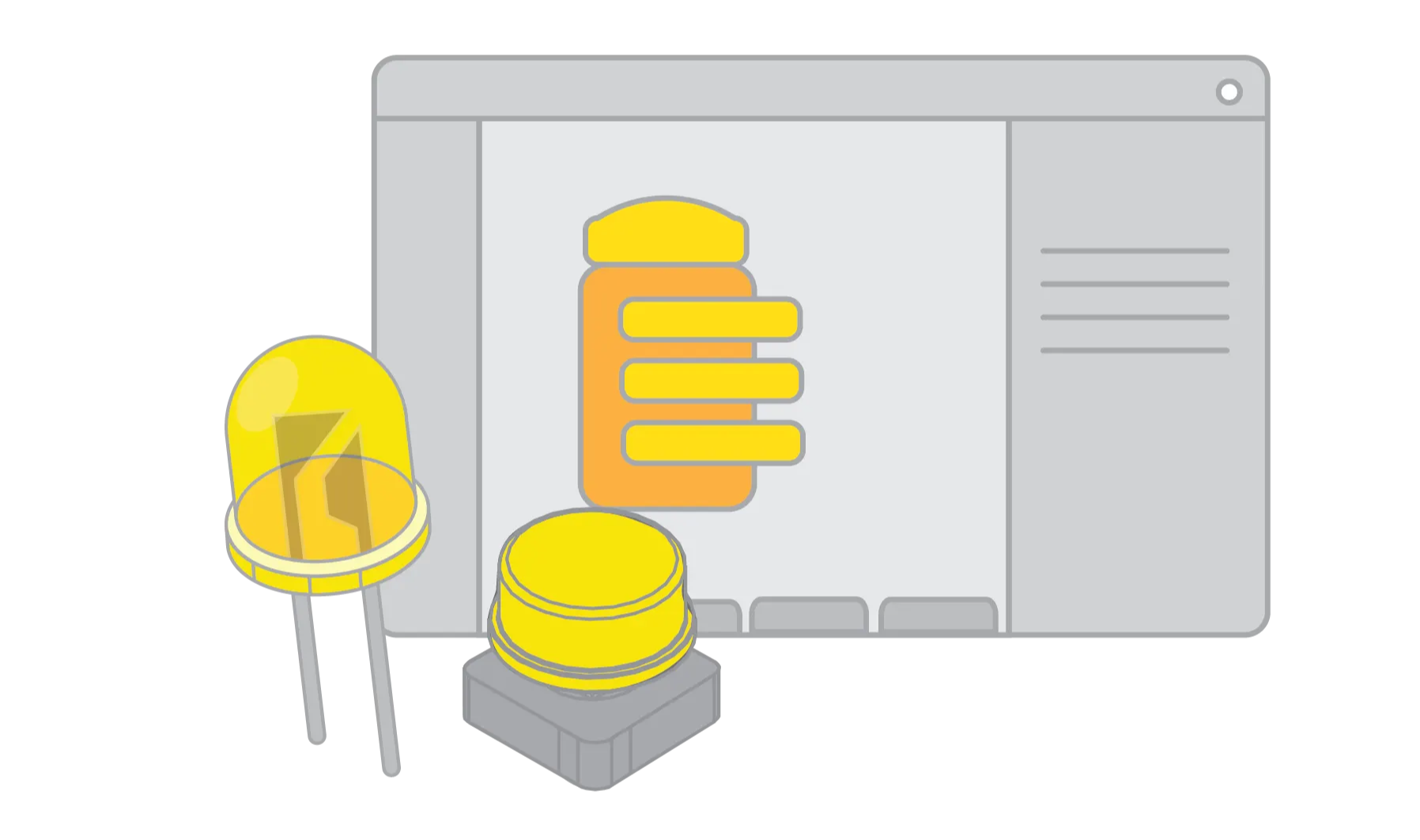 Our sales specialists are ready to help you customize your order for your program. Schedule a meeting with us for a demo or send us an email at hi@playpiper.com.