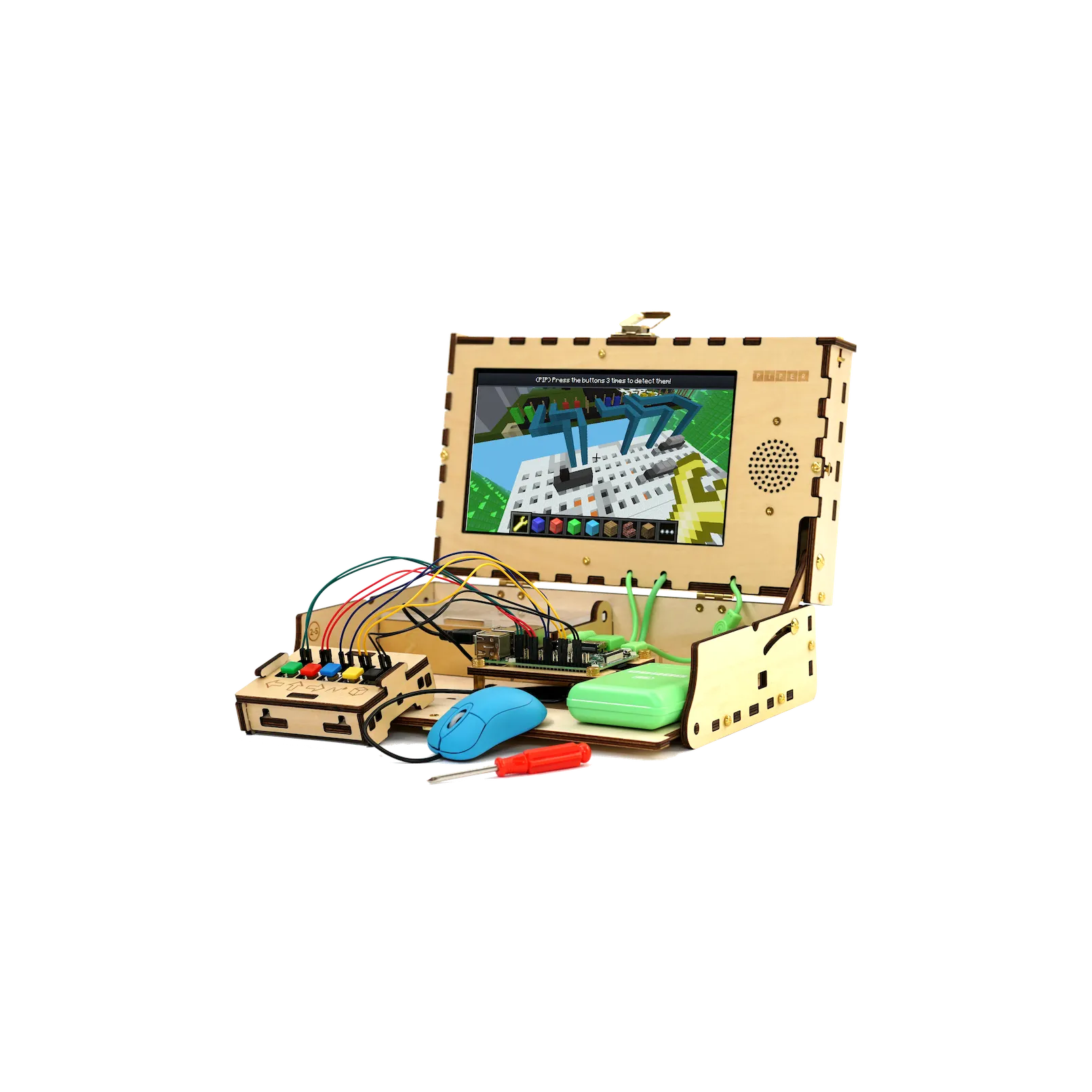 You will need a Piper Computer Kit for this Project
To access this project from the Piper Computer Kit main menu, click StoryMode then click Cheeseteroid.
Look for the image like you see on the right!
(Note: You must have completed Chain Reaction before unlocking Bot Builder.)
Good news, Piperbot can be customized!
After completing the Chain Reaction story mode level, Bot Builder and the skin selection menu are unlocked. Find the icon that looks like a clothes hanger in the upper left for skin selection. The library has some base skin designs to choose from and will save new customized version on the Piper SD card so they are available in this library. To view your customized skin, click the bot button in the menu which will take you into 3rd person mode. 3rd person mode lets the user see Piperbot moving instead of viewing the game from Piperbot's 1st person view.
In Bot Builder, you can create your own Piperbot skin. To customize a skin, use the color selection palette (pictured below) to choose a color and then right click on the Piperbot to color the blocks. Exit the level to save your skin. Fly around to get the best angle to select the block on Piperbot to customized. Once a skin is saved, access the saved skins from the bot icon.
From the map, click on the bot icon in the upper left to go into skin selection menu. Once saved, the skin will be viewable when playing by using third person mode.