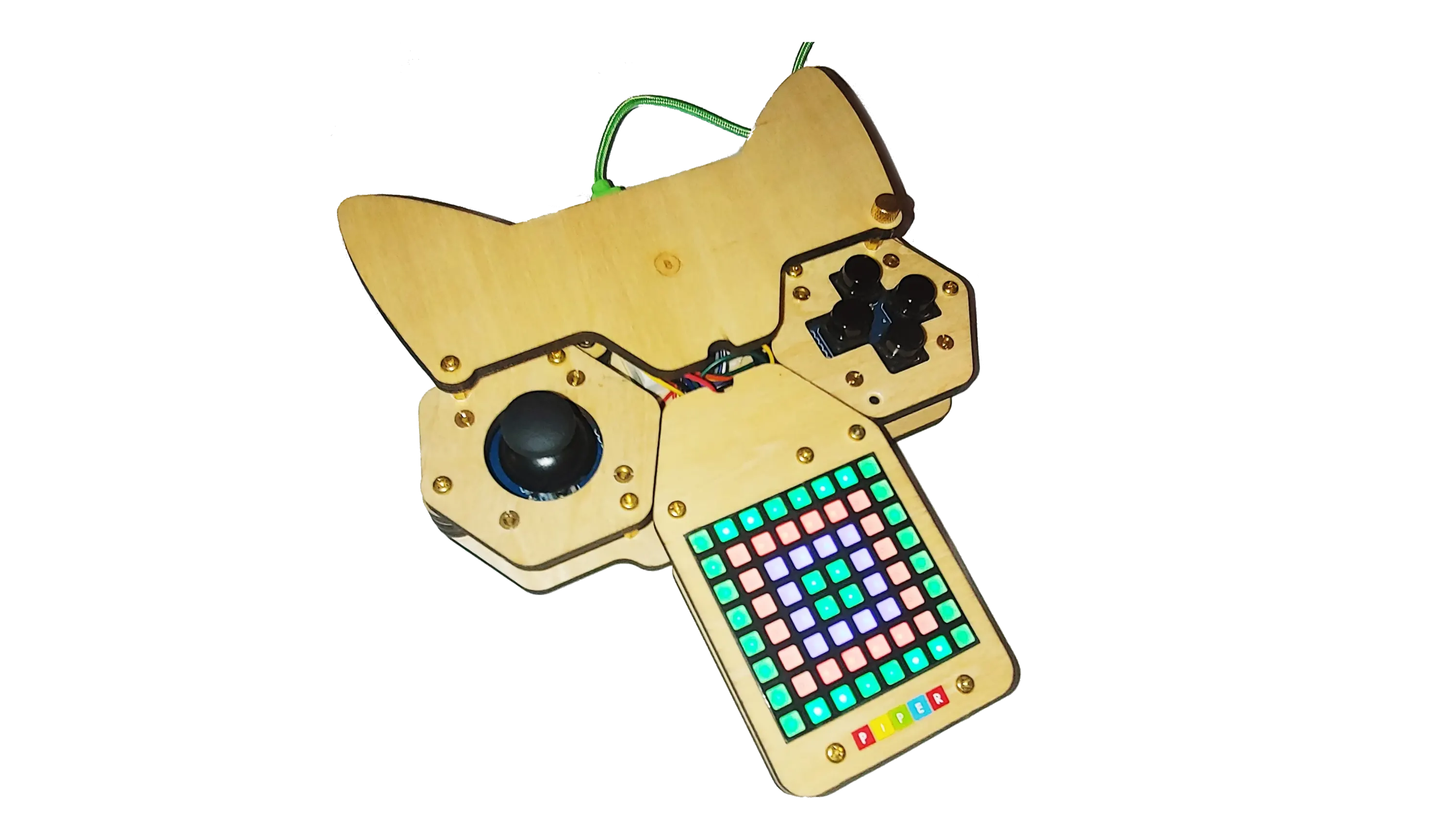 You will need a Piper Command Center and Light Show for this Project
When you purchased Piper Light Show you should have found a blueprint poster in the box. In case you don't have access to it or simply need a reminder, below is a digital version of the blueprint for reference.
Ready to get started? Let's do this.
STEP 1: Build your Light Show following the included blueprint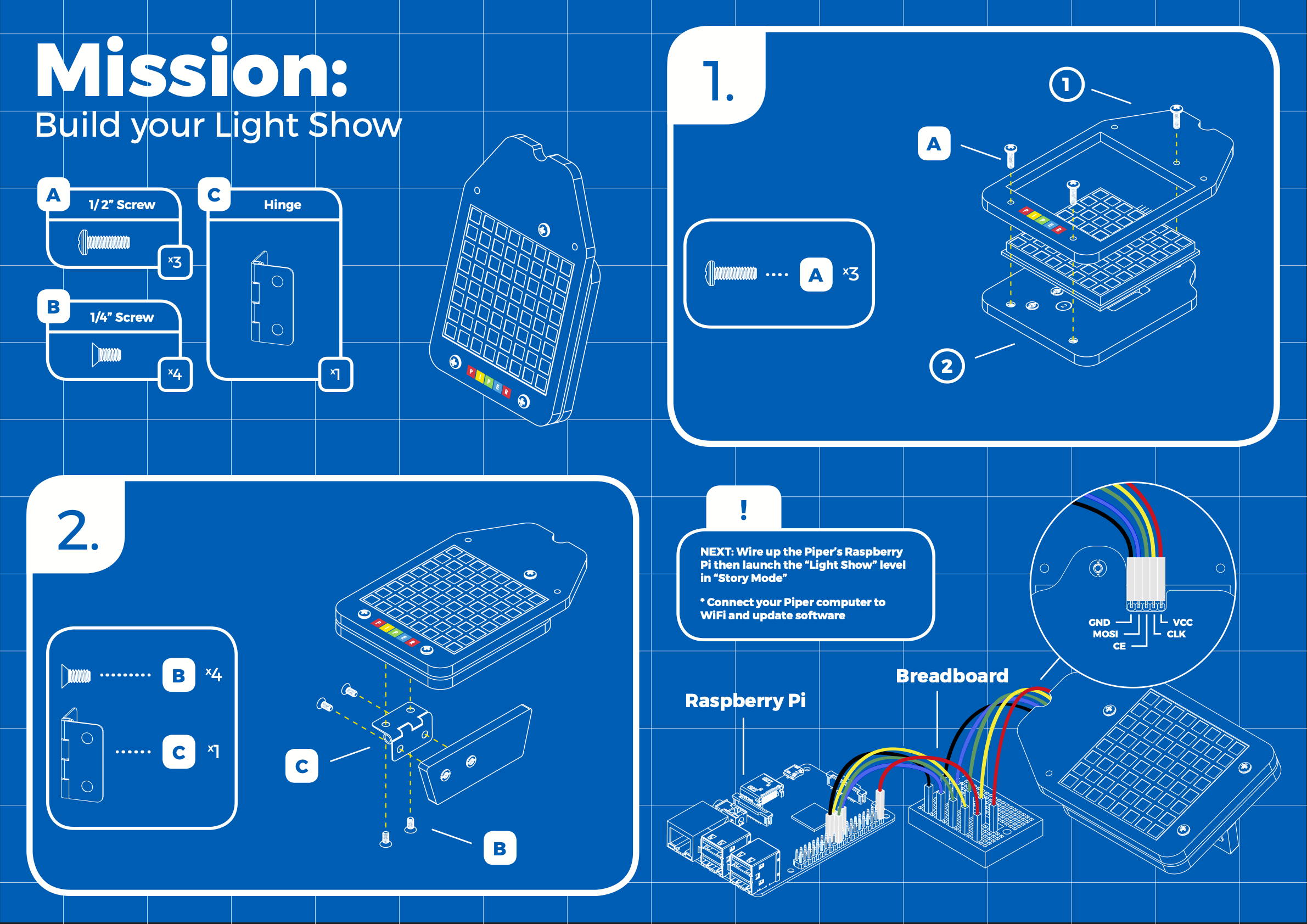 ---
STEP 2: Connect Jumper Wires to Command Center
The image below is called a "Fritzing Diagram" which is a common way to show how electronics are connected. Follow the diagram to connect your Light Show to the Command Center.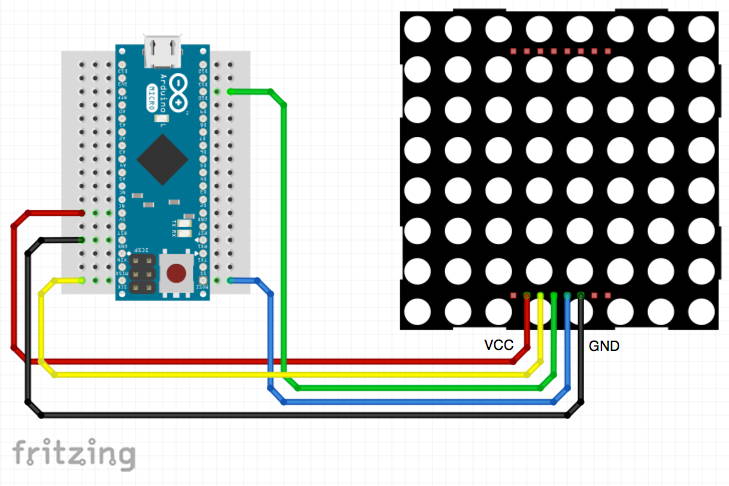 ---
It may be difficult to fit all the Light Show wires into the breadboard as there are already many coming from the Dpad and Joystick. You could remove the small piece of wood in front of the Light Show so you have better access to the Arduino (see photo below).
---